Pedigree Cats Catamaran
Let us custom build your dream yacht

Welcome to Pedigree Cat Catamarans, Inc.
Mission Statement
Pedigree Catamarans will strive to be the best builder of custom power catamarans and sail catamarans, utilizing foam core with modern materials and procedures of composite construction.
Partners
Gary Habersetzer started building multihulls in 1975 in Washington.
In the late 70's, the first Airex foam core Trimaran in the USA, a TriStar 42' "Amenity" was built by Gary. The designer, Ed Horstman was as excited as he was to build a composite Multihull and ended up writing an instruction manual based on Airex information in conjunction with ABS standards. At that time, there was no one in the USA that was building composite Multihulls.
Before Gary finished "Amenity", designers and others were asking if he would build another composite Multihull. Gary decided to continue building custom, one-offs and would only build from proven Multihull designers that would work with clients to give them exactly what they wanted, inside and out. He has never built the same yacht twice and the clients actually get to design what their dream will look like. They work with the designer to ensure structural requirements as well as weight and balance are as structurally necessary.
He and his wife Kelly, and their felines, relocated to Raymond Washington in the early 1990's.
Pedigree Catamarans still uses Airex today and for now 39 years of building custom composite Multihulls in the USA. We still use only proven materials, mostly made in the USA and that are ABYC, USCG, and EC standards compliant with accepted methods of construction.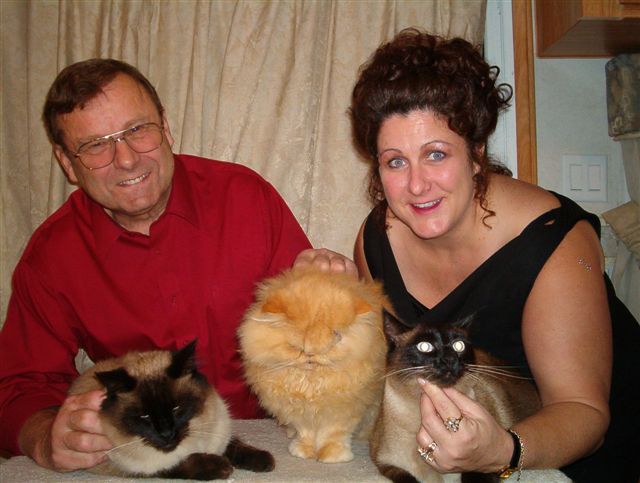 Pedigree Catamarans, Inc. or Pedigree Cats, offer more than 30 different catamaran models ranging from 52' to 150' and we offer top designers for our customers to work with in designing their ultimate catamaran. We also have concept artists to work with you directly to create exactly what you have in mind, inside and out.

Materials
The catamaran hulls are constructed using Airex foam core, E-glass, Kevlar, carbon fiber, and vinylester or epoxy resins as the designer specifies. Generally the foam used above the waterline is a PVC cross linked foam. The custom exterior is Imron® polyurethane and other top 2 stage coatings from Dupont and PPG.

Credit References
Pedigree Catamarans Inc. has fantastic credit ratings with all of their suppliers. Make sure you check out your builder throroughly, especially their credit history since this is a good indicator of their business dealings.

---
For More Information, email us at Info@PedigreeCats.Com


Pedigree Cats, Inc.
1835 Ocean Avenue

Phone (360) 942-2810
Raymond, WA 98577 | Fax (360) 942-2936

Copyright, 2000, 2001 Pedigree Cats, Inc.

This site is maintained by KC Computers (360) 942-7575