Let us custom build
your dream boat!





Pedigree Cats, Inc.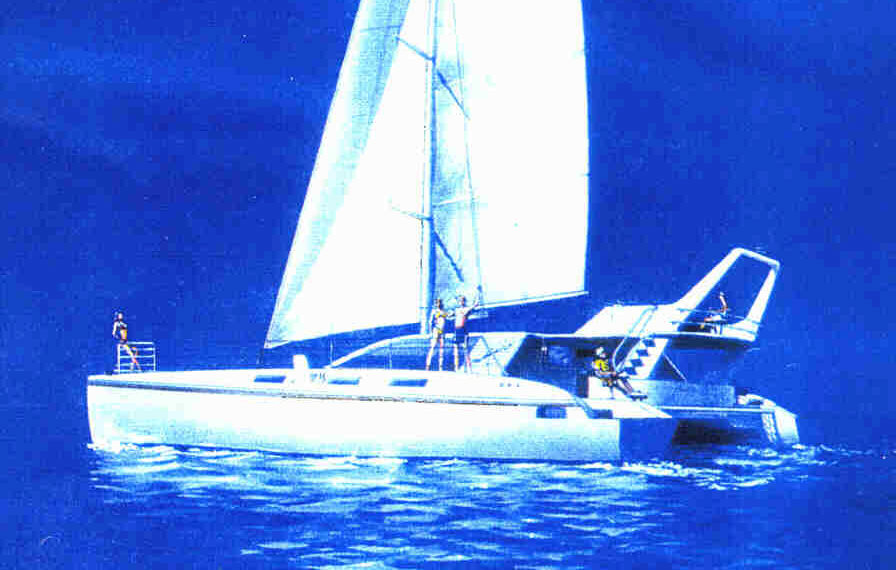 Pedigree Cat 62

Here is another great looking idea in styling/design for those clients with their own ideas. With a cat this size, there is plenty of room on board for all the amenities you desire. The bows can also be angled back or more plumb, depending on your likes in styling.

Specifications

Length Overall

62'

18.8m

Beam Overall

30'

9.15m

Draft

3'6"
Layouts (Example )
You can customize your new Catamaran with the layout you design. If you would like to move the kitchen, or make the living room larger, it can be done. The design would only need to fit within the parameters of the hull and structural bulkheads.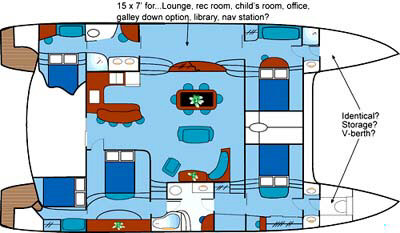 This cat is a displacement design, so real big engines are a waste of weight, $$$, and fuel. The designer chosen will indicate the hp needed for her to do the job, usually cruise at about 15 mph and top out at close to 20 mph. The width of a cat is usually about 1/2 of its length and the designer allows for this to change abit as needed. The under wing clearance is usuall about 6% of the water line length and even though these are shallow draft, but, most clients lately, want keels and not dagger boards, so this brings her draft close to 5'.
This cat is just a possibility and has been built, but can easily be changed looks wise by an artist (don't move the mast) and the interior layout is up to you.

For More Information, email us at Info@PedigreeCats.Com


Pedigree Cats, Inc.
1835 Ocean Avenue

Phone (360) 942-2810
Raymond, WA 98577 | Fax (360) 942-2936



This site is maintained by KC Computers (360) 942-2810